4.5 star rating
59 Reviews
Very comfortable
Review by Monica P. on 5 Apr 2022
review stating Very comfortable
I love them!!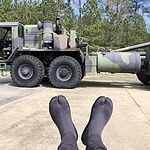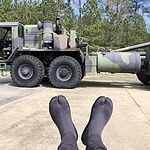 In love.
Review by Jasmine W. on 11 Mar 2022
review stating In love.
So comfy. Good arch support. Lightweight. Fun and stylish. I can pair them with anything.
Comments by Store Owner on Review by Jasmine W. on 11 Mar 2022
Thanks so much, Jasmine! We're so glad your feet are comfortable and supported 💚 tag us on instagram at @ilysm.jpg if you want to show us how well they pair with your wardrobe!
It's great but...
Review by Kenisha on 1 Mar 2022
review stating It's great but...
They do fit and feel great, the quality of the shoes I won't deny. However, whether it is because of your product lighting, the kelp stripes do look yellow on the site, so I ordered them expecting a yellow tabi shoe, but seeing them out of the box, they are definitely more green. (which makes sense in terms of kelp stripe, but then again, yellow?)
Comments by Store Owner on Review by Kenisha on 1 Mar 2022
Hi Kenisha,
So glad that you love the fit, feel, and quality of our tabis! I'm sorry that the color was not what you expected; as you mentioned, they're indeed more of a kelpy/mustard yellow than a bright yellow. We absolutely want you to have tabis in a color that suits you! If you'd prefer a different colorway, we have a generous return and exchange policy. Sometimes it's not always easy to tell exactly shades of the colors at first glance — we have photos on our website of each style at various angles to give an accurate idea of it's color and you can also check out our social media channels to see it on actual people.We're also happy to share any tips or advice on hand dying the tabis if there's a particular shade you're dreaming of that we've not made yet (some of our customers have done this and it's pretty awesome).
Thanks for letting us know about this and if there's anything else we can help with please feel free to reach out to us at
dm@ilysm.com
. 💚
Awesome
Review by Katherine on 15 Jan 2022
review stating Awesome
I have been having a hard time finding shoes that fit and are comfortable. I have large, wide feet. These are the first shoes I've purchased in a while that not only fit great, but they feel amazing.
beautiful design and color
Review by Saury A. on 17 Sep 2021
review stating beautiful design and color
Great experience. The wait was worth it. I love the color, fabric and craft. The are comfortable. The only thing is that it gets warm.
Q: Do these have a barefoot-style outsole or is there significant padding underneath?
A: Hi Logan,
Thanks for this great question! Our tabis are fabulous gateways for people interested in minmalist footwear. The sole is zero drop and the insole is low drop (with a 4mm differential from the ball of the foot to the heel). The tabis have a flexible rubber sole with a unique tread pattern made for optimal range of motion, traction, durability, and comfort. The rubber sole offers great foot protection while also keeping you grounded 💚
If you have any other questions, please don't hesitate to reach out to us at
dm@ilysm.com
!