ILYSM spoke with recent ILYSM4Artists grant recipient Marz, about their artistic process and discovering creative self resilience during the pandemic.
What drew you to photography as a medium?
I honestly don't know. You know what's weird - most artists are probably exposed to art for the first time, at a young age, and have this feeling of, this is what i'm supposed to do with my life. For me, it was just a feeling I had when I was younger. I couldn't explain where my love for photography came from because I didn't grow up surrounded by art or taking myself to art galleries or going the extra step and researching other artists. It wasn't until college, I finally learned about different photographers. Just like a lot of other artists who create for a living - I guess I was just born to be creative. I think I took my first picture that I actually felt like I could share on facebook with an Iphone 4 or 5. I remember I would go around my house and just take pictures of nature. It wasn't until my aunt let me use her new Nikon camera to take pictures of this fireworks/boat show we were at and I captured this one picture of my cousin that was so beautiful. I was shocked that I took it. At that moment I truly fell in love with photography, but I didn't take it seriously until college. A decade of doing photography and I'm still growing each and every shoot.
Where are you from and how does that influence your perspective?
I'm from Maryland and I honestly don't know how it influences my perspective. If I had another me, who grew up in a completely different location, and we compared our work/style, I feel like I would be able to pinpoint how my location influences my perspective.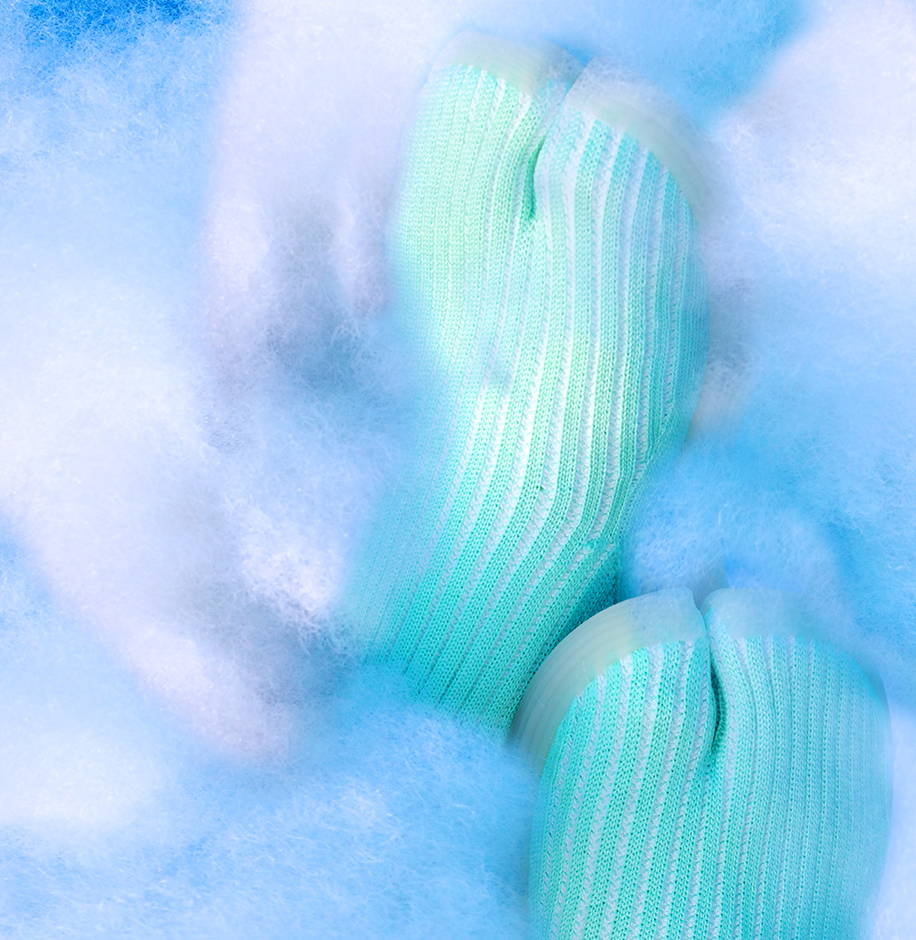 What's the last arresting/visually stimulating image you saw that's not your own?
My 2 favorite movies of all time because the visuals are unmatched are Assassination Nation and Kill Bill Vol.1! The colors!!!!!!!!!!
Your photography is very saturated and dreamy, what creatively inspires that vision?
It's so strange because I don't go into my shoots with any idea of how I'm gonna edit the pictures. I want it to be different every single time and I'm a very go with the flow type of person and the way I edit depends on my mood on the day honestly. The end result is almost never how I originally imagined from the start. It does seem to always feel dream-like, but it makes sense because living in this reality can be such a drag and so creating a dream world where everything is saturated and not so dull is escapism to me.
How do you think your art has adapted or been informed by the pandemic/lockdown?
I had to get crafty because it was me, myself, and I doing every part of the process. I became a self portrait artist without even knowing. It just happened because I had no one to take pictures of besides myself. Well, I had family, but you see the weird shit I was doing for my shoots, they were not about to be cooperative. It definitely was hard getting the shots I wanted, but that made me work harder with getting the emotion and story across. I made a promise to myself that I would become more proficient in photoshop, at the beginning of this year, and now i'm doing shit I once thought was too hard for me to learn.
Text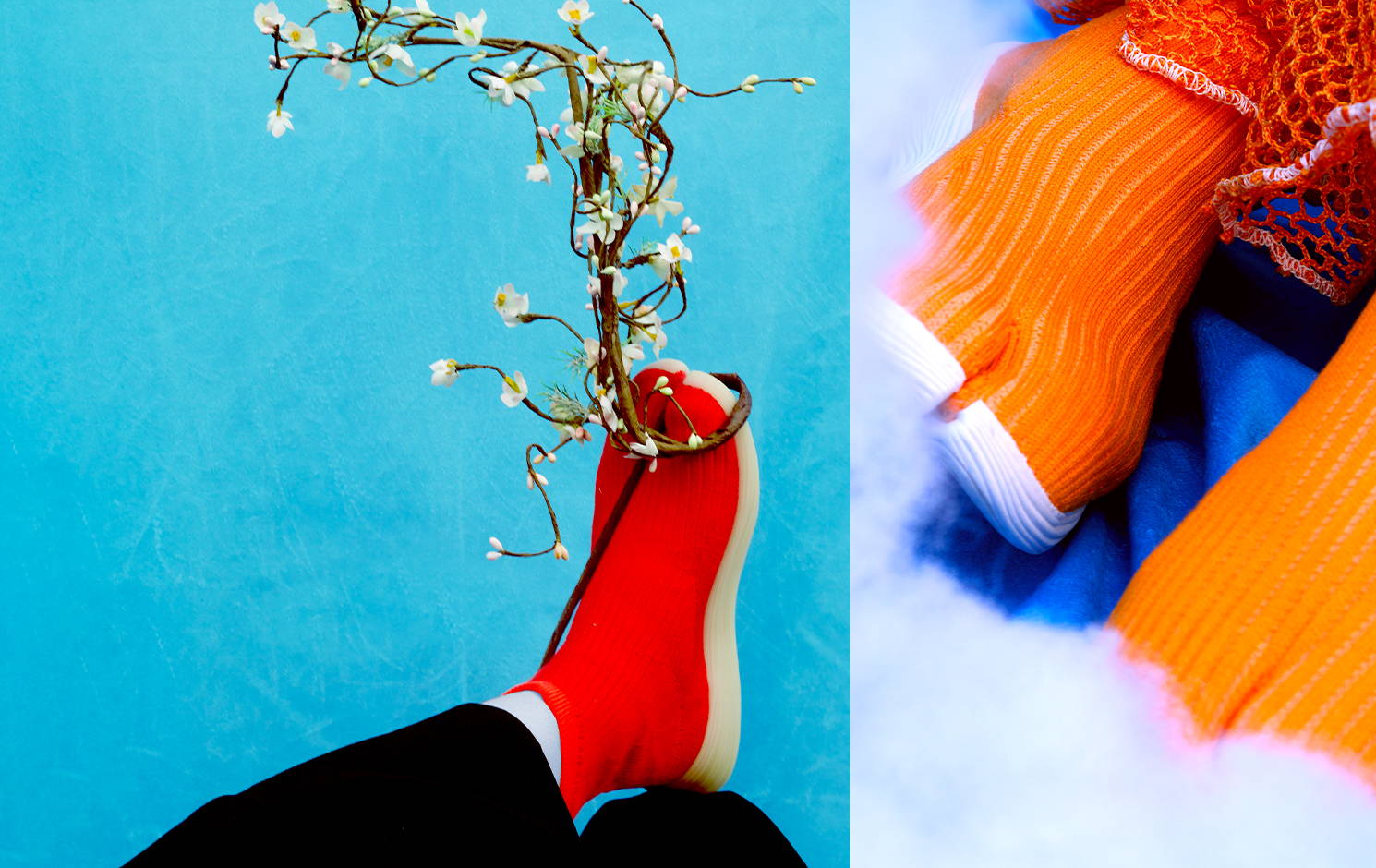 What's your sign and how does it (if at all) relate to your creative process?
I'm a sagittarius and we are the most go with the flow type of people you'll meet. I hate planning too much because I love to leave room for mistakes because the best pictures can come from mistakes and it also leaves room to experiment more.
Any important causes you'd like to raise attention to/get more people to know about?
Being a black gay artist, I must speak up about black lives and black trans lives because it's disheartening to constantly see people that look like me die unjustly and by the people who are supposedly here to protect us. We are tired of not being heard and so we will do anything at this point for the world to hear us and how we are hurting by the hands of police and even our own neighbors. If we could show more compassion and love, the world would be at peace, but until then stand up for the people who can't stand up for themselves. And speak up for the underrepresented and allow us to share our stories and allow our voices to be heard.
Marz is a 22 year old black gender fluid artist based in Maryland. They create art from the heart and everything they create is an extension of their being. They hope to heal themselves as well as others with their art. They allow you to take what resonates.
Follow Marz on IG @marzwrldbitch
Assistant Creative Direction by @ayastefanovich
*Marz is wearing the ILYSM Tabi in Kelp Stripe.