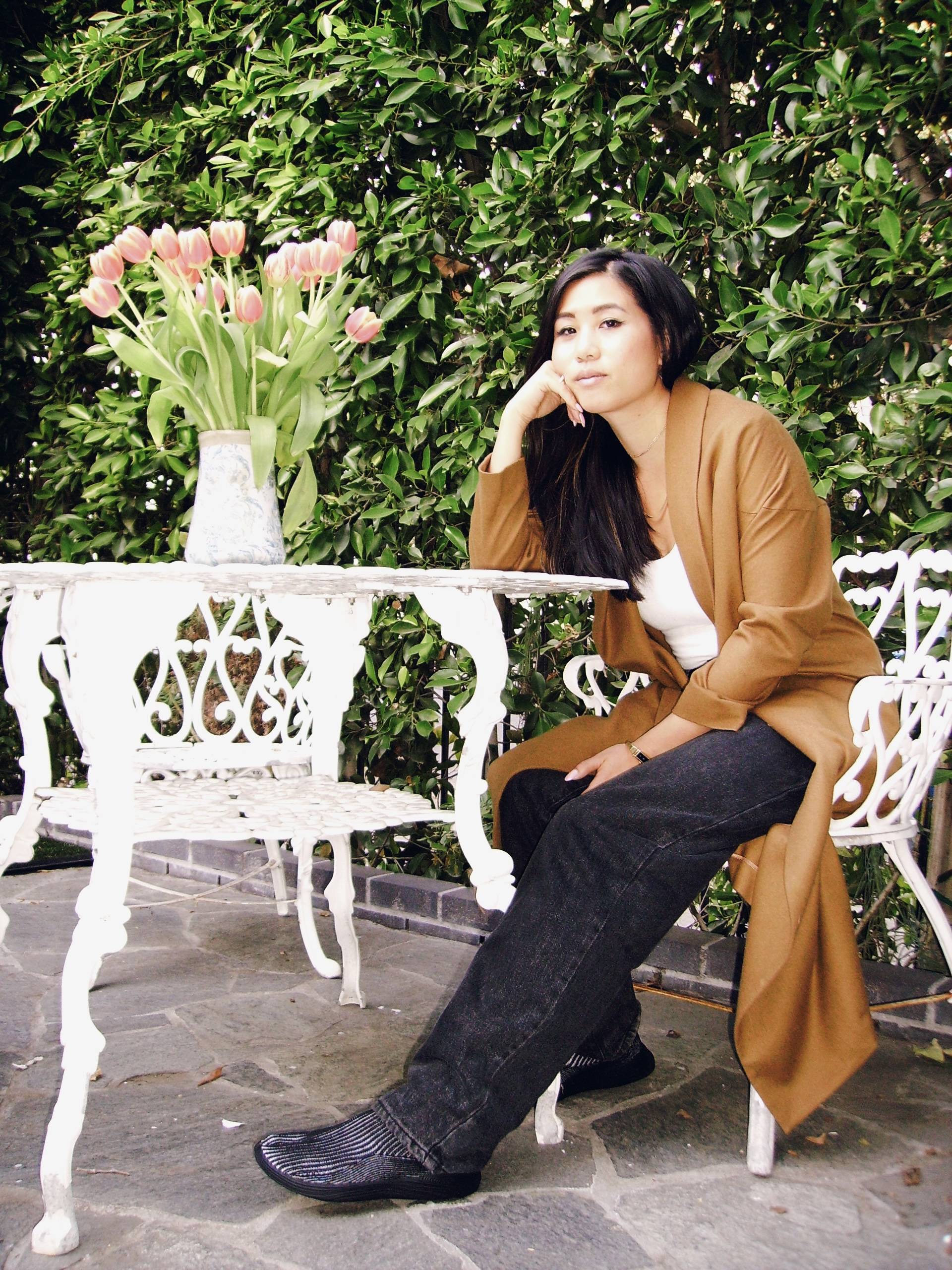 As a DJ, which song do you find to be the quickest way to change the energy in the room?

It really depends on the crowd, I try to get a feel for who's around and what the song is that will get everyone on the dance floor. Sometimes it's Bruno Mars, other times it's TLC or my favorite go-to track is a Gloria Estafan x Nina Sky mash up remix of "Conga". I think even for those who are aged out of knowing who either of these artists are-- you really can't deny that Latin rhythm.
I read that you once were a Chinese translator to rappers? What is the story behind this?!

I was attending Innersect, a Chinese streetwear convention/festival, as a guest of one of the producers of the event. When I landed in Shanghai I got a frantic text from one of the other producers asking if I spoke fluent Mandarin. Because I did, they assigned me to work with A$AP Rocky + his team who was headlining the festival. Although they had other translators for the event, none were fluent in Mandarin/English and experienced producers in touring, so since I checked off all of the boxes I got hired on the spot.
How does fashion play a part in how you express your creativity in music?

I credit a lot of my fashion sense and even many of my outfits I've worn to events and DJ sets to my best friend, Esther, who is the most stylish person I know. She's a designer and has worked in fashion for many years so has a closet (including shoe collection) to be envied! Thankfully we are basically the same size in almost all aspects so my wardrobe gets an immediate expansion!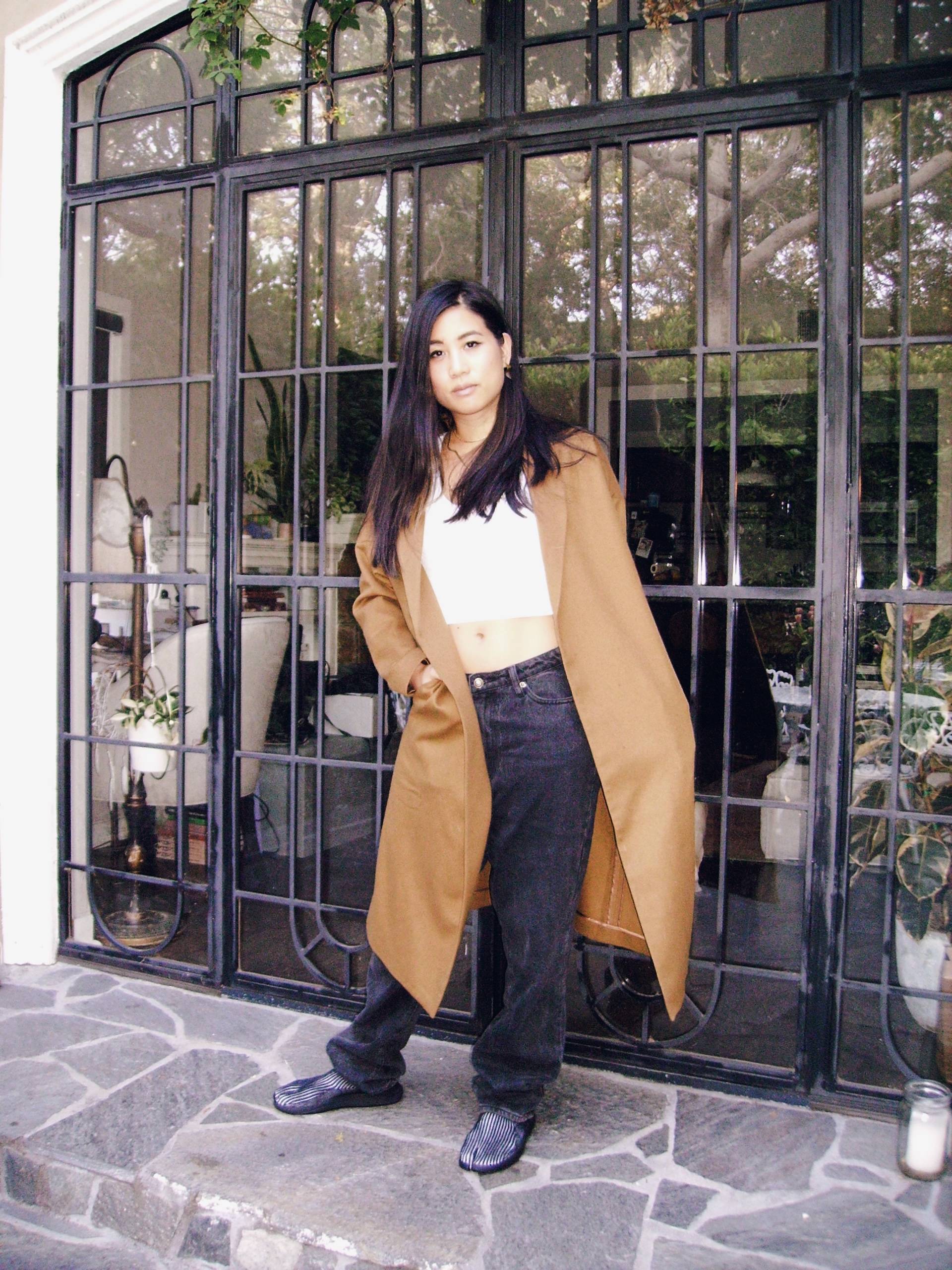 What got you into podcasting? What is the most memorable topic discussed that challenged an original perception you had before the start of the conversation?

LIONS SHARE was approached by Spotify/Anchor to utilize their new Music + Talk format and we thought it was a perfect opportunity to highlight some of our favorite emerging AAPI artists and highlight topics that are important to us and fun for other people to discover or learn more about. I think one of my favorite episodes was about Cambodian Hip Hop -- having not known much in the space, it was really great to have an expert like Eric Diep join us and tell us about the history of Cambodians in America and why hip hop plays a unique role in their community as opposed to a how hip hop is utilized in K-pop for example. I think also AAPI perspectives, especially in America, skew very East Asian, and I have heard from some of our community members, how much this episode meant to them because it told a story from a demographic that often gets overlooked.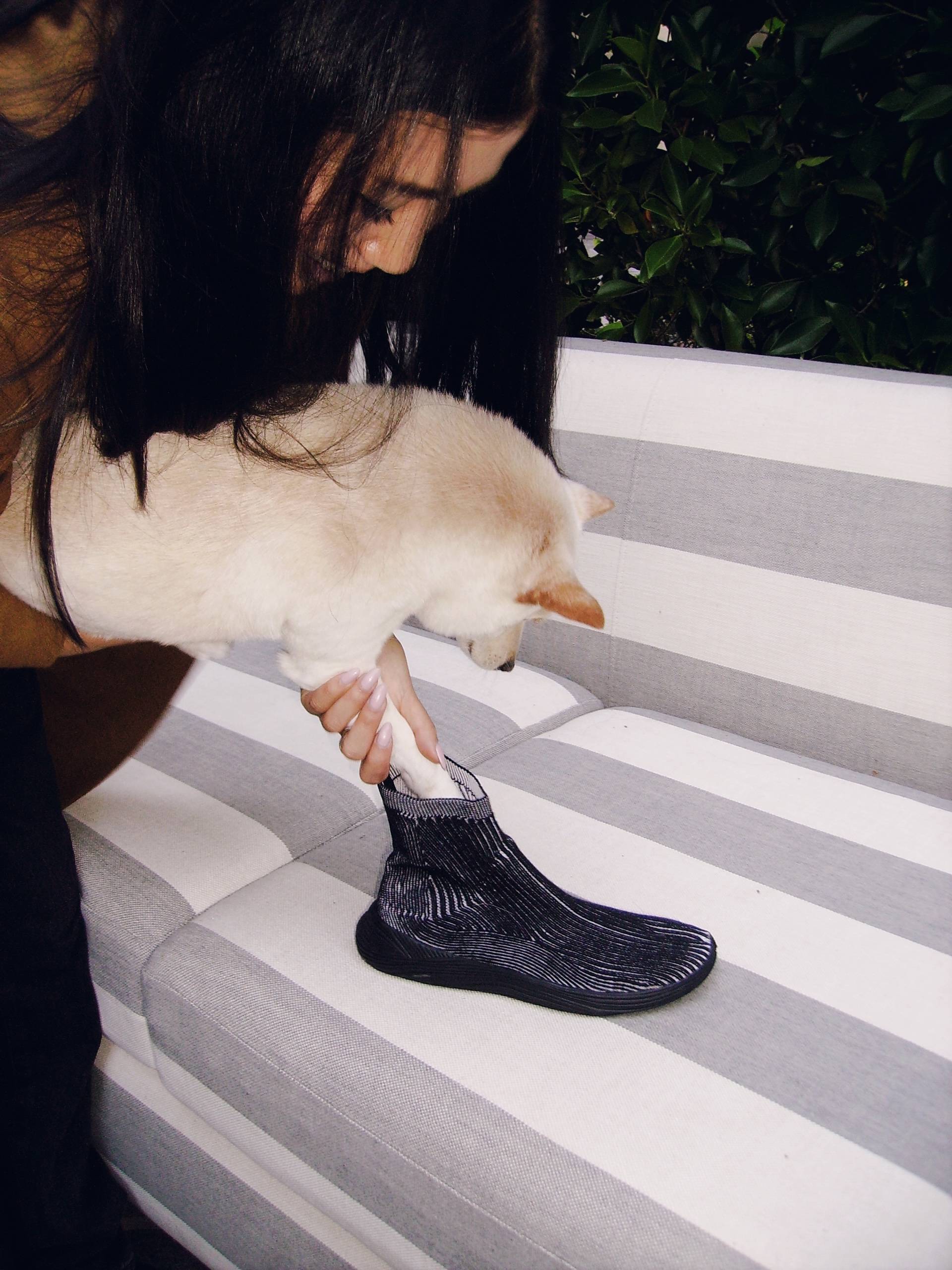 What is your philosophy behind curating the people in your space?

My first gig in music was touring with Kanye West in 2011. Something that I caught onto early on was how his creative genius was fueled by the fact that he had a knack for surrounding himself with emerging talent, people who would later go onto become icons in their own right (Virgil Abloh, John Legend, A-trak, Mike Dean, Jerry Lorenzo, etc to name a few of the more well known ones). By doing so, he was able to elevate his game to a place he could've never gone on his own. I am very grateful that I was able to observe this early on in my career, as it's something that I've carried with me throughout. Collaboration is so important to success.
What young artist are you excited by and why?

I am so excited about thuy's rise this past year. She's such an incredible artist and a genuine and kind soul. I think her story really resonates with many Asian Americans -- she originally pursued a career in medicine but quit to try to pursue her creative passion, which is music. I had a similar story and know of many others in the AAPI community who had a similar journey. I also love to know that young girls who are discovering her and her music will have someone to look up to that looks like them. We cohosted a podcast episode with her and hearing her story made me fall in love with her and her music even more!
How has your relationship with your mother influenced the choices you've made as an artist and business-woman?

My mom is the lifeblood of my creativity and has always been my biggest supporter! Between signing me up and chauffeuring me to classes and practice for Chinese folk dance, Chinese painting, calligraphy, piano lessons, band, etc to having me tag along to all of her late night karaoke sessions at friends' houses, my childhood was completely surrounded by music + art. I didn't realize it when I was younger, but both of my parents (and grandmothers) being entrepreneurs really inspired me and instilled in me a confidence in myself that I could do the same. Without their example, I don't think I would've been comfortable forging my own path and career!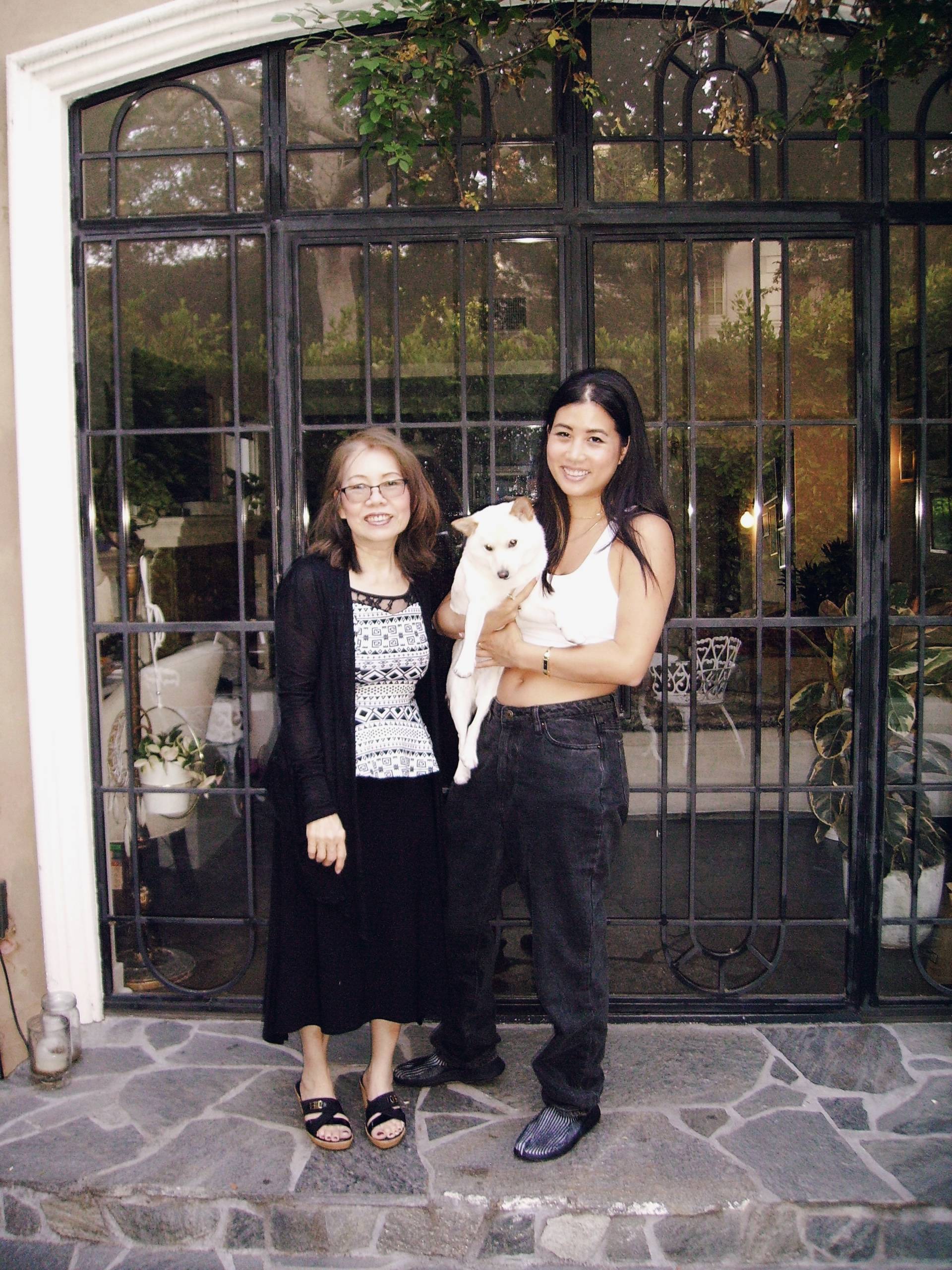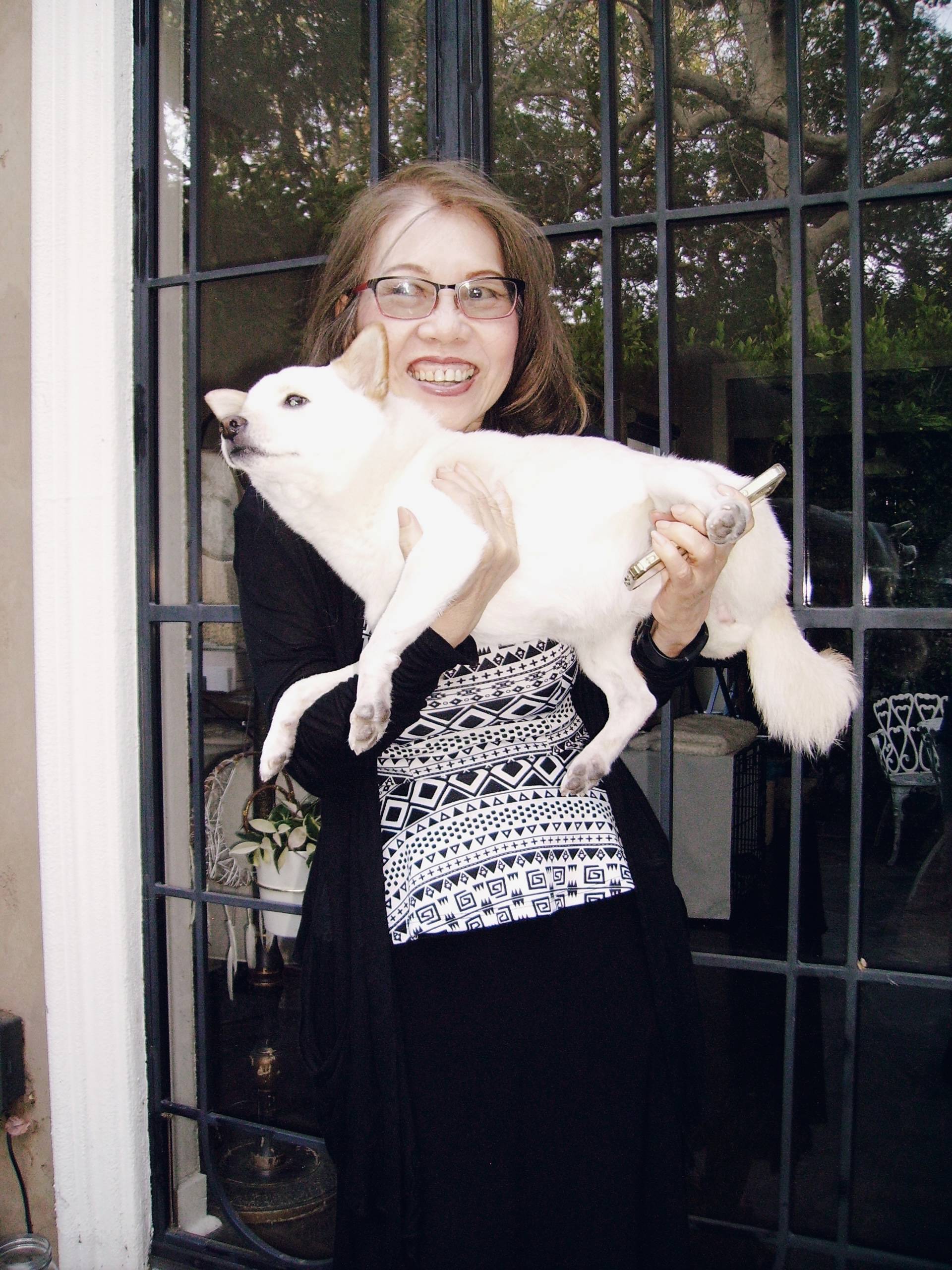 What is one mistake you made when you were starting out? What advice do you wish you had gotten/taken?

I tend to not view things as mistakes because I am super thankful for every learning opportunity I've ever gotten. I think the only thing that I wish I had implemented at an earlier age is really knowing your worth and what you bring to the table and not being afraid to ask for your value. I think as a woman, especially a WOC, in a space that is still very white male dominated, I doubted myself a lot and had intense imposter syndrome. Even when I was working harder than others, and helping other peoples' careers blossom, I never felt it was necessary to ask for what I deserved. It's a hard habit to grow out of, but I'm working at this everyday!
How can the ILYSM community support you?

Follow my personal Instagram
Follow LIONS SHARE on Instagram
Join LIONS SHARE Discord
Favorite Spotify Mix you can share with us 💚

This is a LIONS SHARE playlist that I always put in when I'm not sure what to listen to
Chill Asian Beats to Anything To
it works for so many different environments and imo such a welcome break from the New Music Friday playlists of the world -- so many amazing AAPI artists to discover that anyone can appreciate! Work to it, drive to it, play it during a dinner party, etc!