We chatted with BFFs Drok and Glenn about being birthday twins, balancing jewelry-making with music making, and how to get the perfect fit for your (out)fit!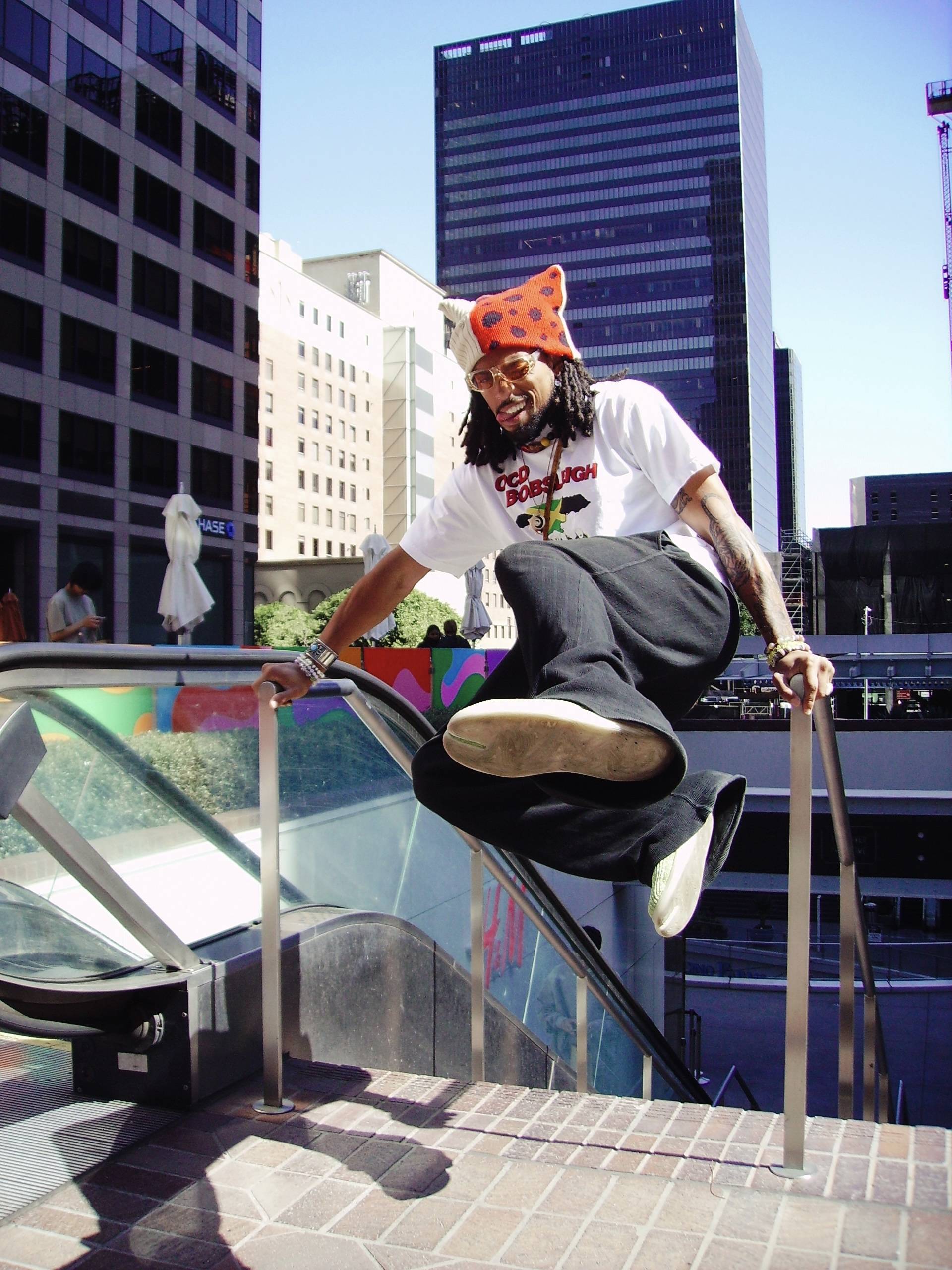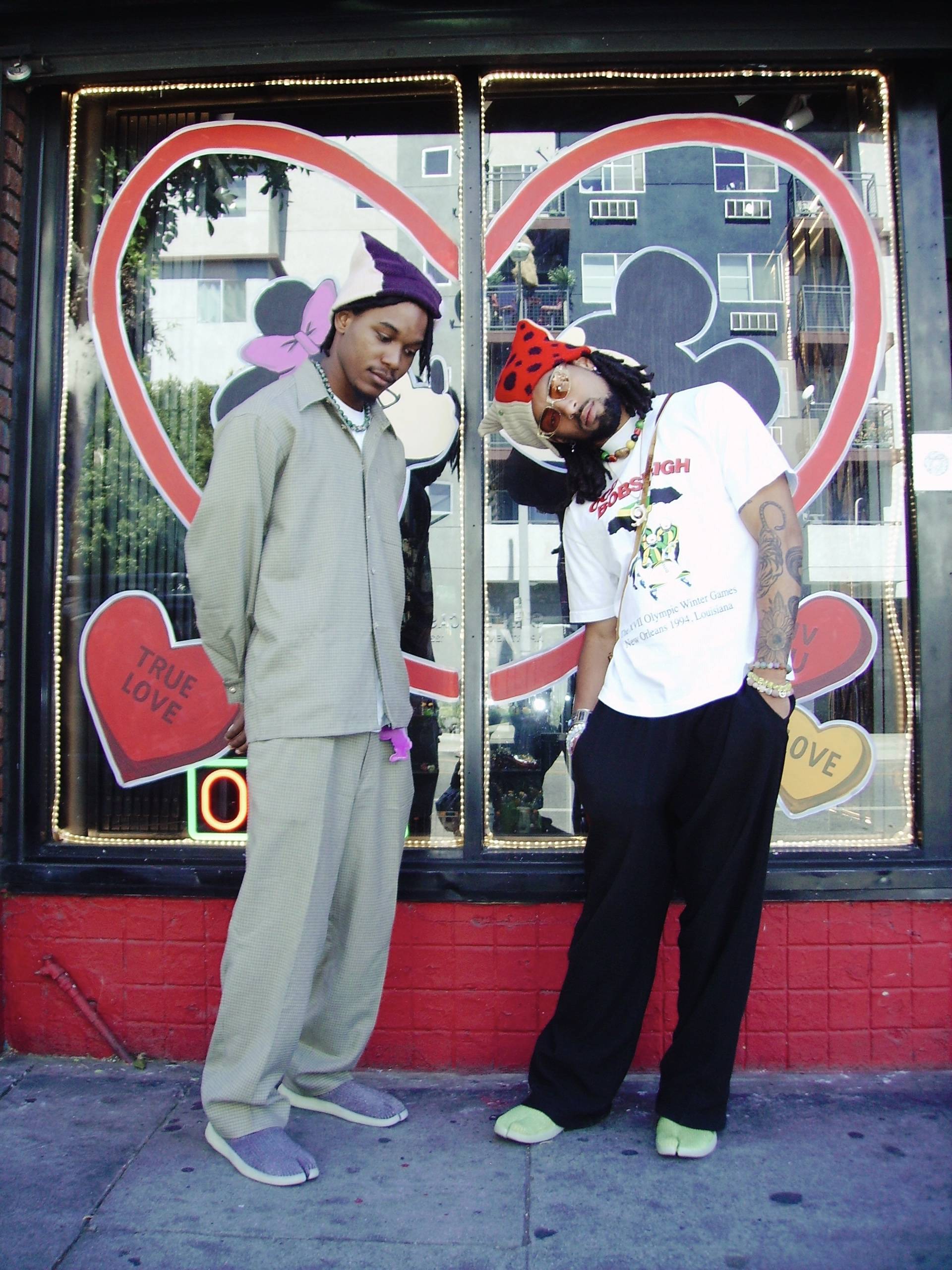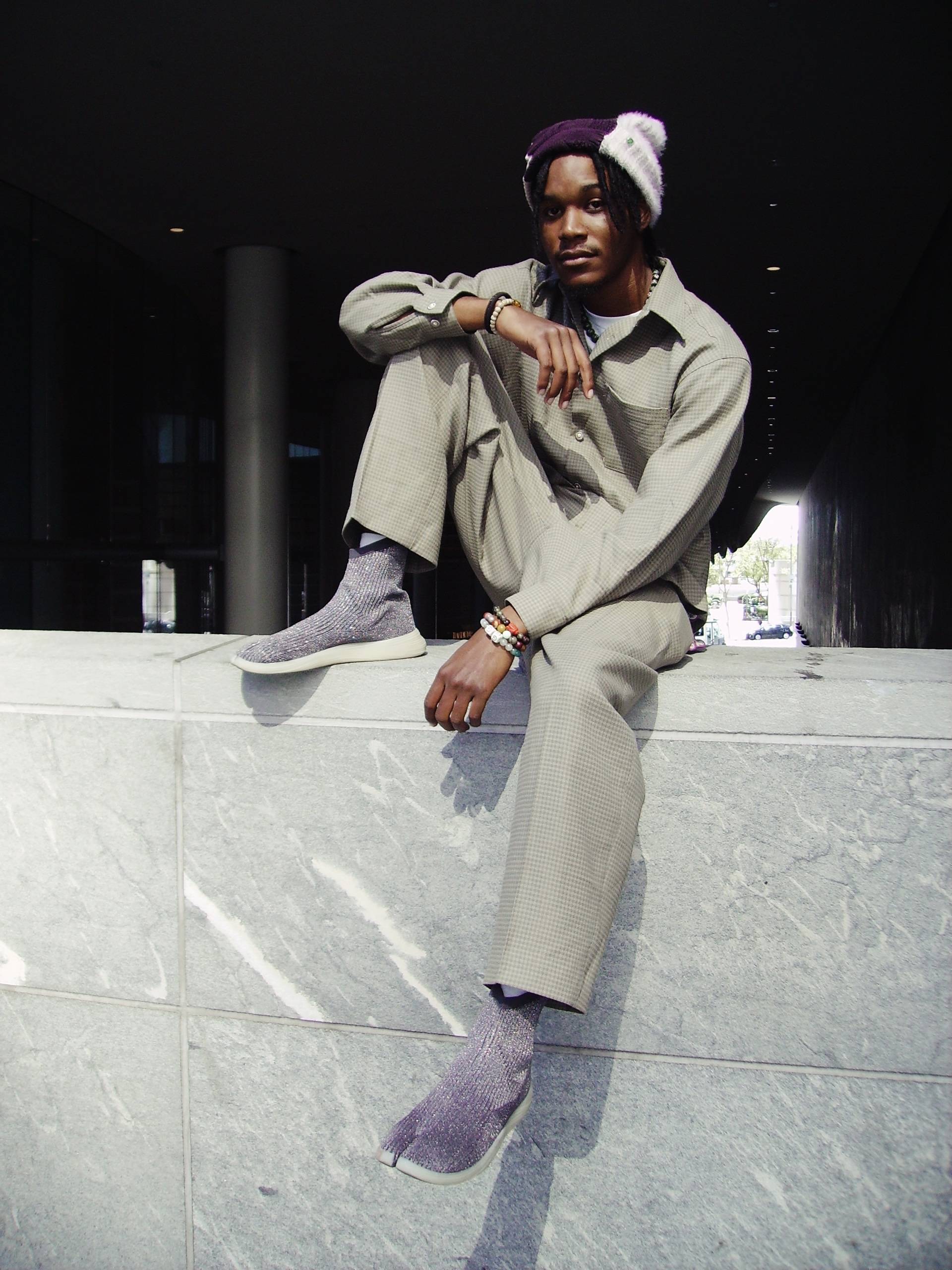 Your origin story as friends and collaborators is super unusual, you both have the same birthday and grew up in close proximity to each other. Can you share with us how the two of you originally connected and then reconnected?
GLENN: We grew up in West Orange, NJ and met playing football as kids. We both went to different high schools and colleges and reconnected in our early 20s.
DROK: As little kids playing sports we found out we had the same birthday and last name, that's really all it took to make us friends. High school hit and I went to public school and Glenn went to private school so we kinda went our separate ways for a time. Then around the time I graduated to reconnected on the music tip, but during the pandemic we would all just link up and kick it with our other boy Karl. Those links turned into ideas, and those ideas brought us to where we are today.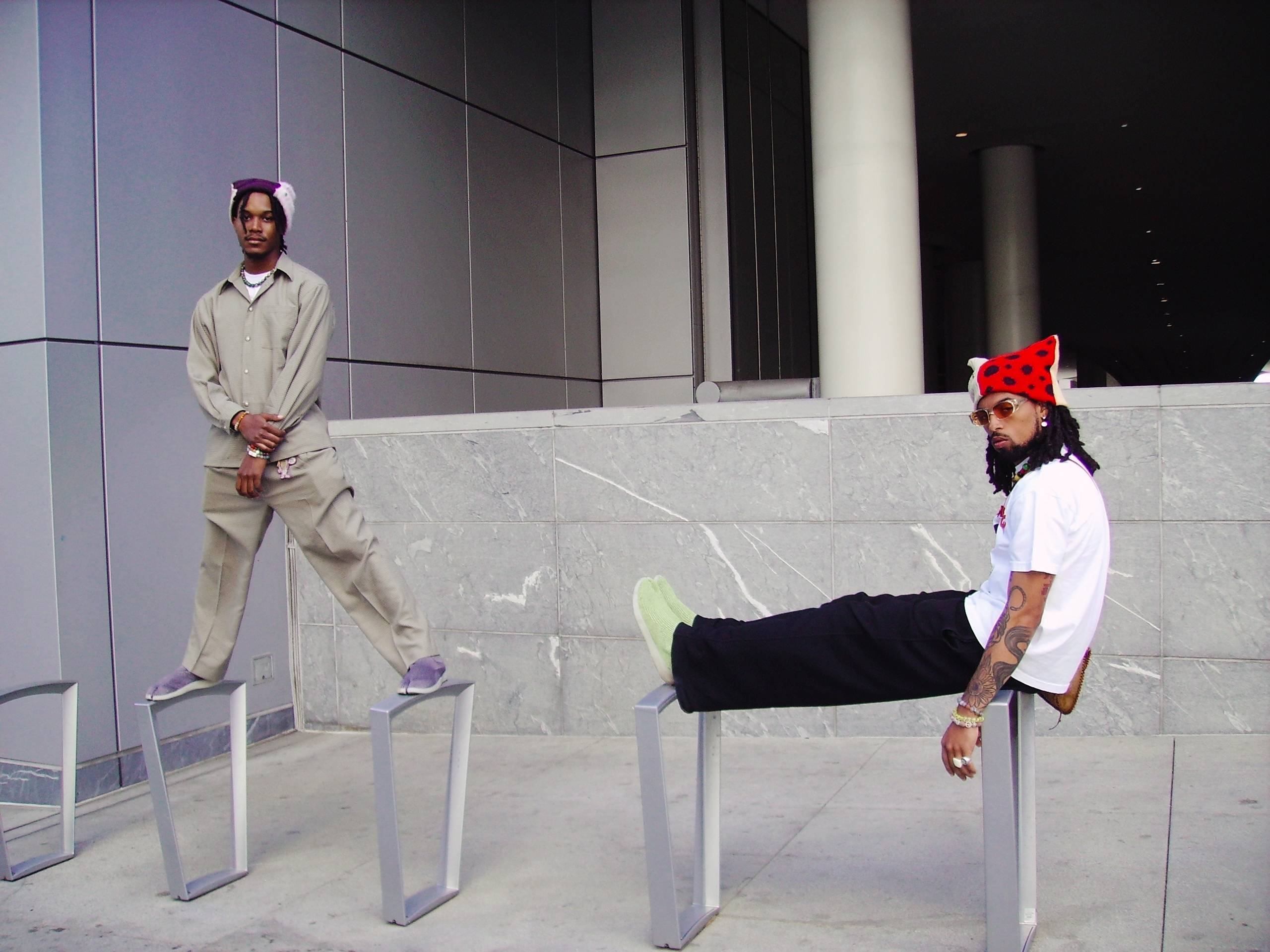 A moment that struck me while we were together, was watching you assemble outfits and weighing in on each other's fits. What do you think you bring to the table when working together, is someone more color versus texture focused?
GLENN: I believe that we bring both of our individual styles when we work together and try to create freely. We have similarities in what we are looking for from a piece of clothing such as, function, shape, color, pattern, texture and many different pieces can cross off those boxes.
DROK: I think I have a more nomadic feel, I like to use textures and baggy silhouettes. I might pop out with a walking stick and two bags on like I'm never going home. I think together we just give off an energy, even though we have our own distinct styles. Like I can see a piece and think , "oh that's Glenn!" But it still ties into squad. We're big on color and bold accessories.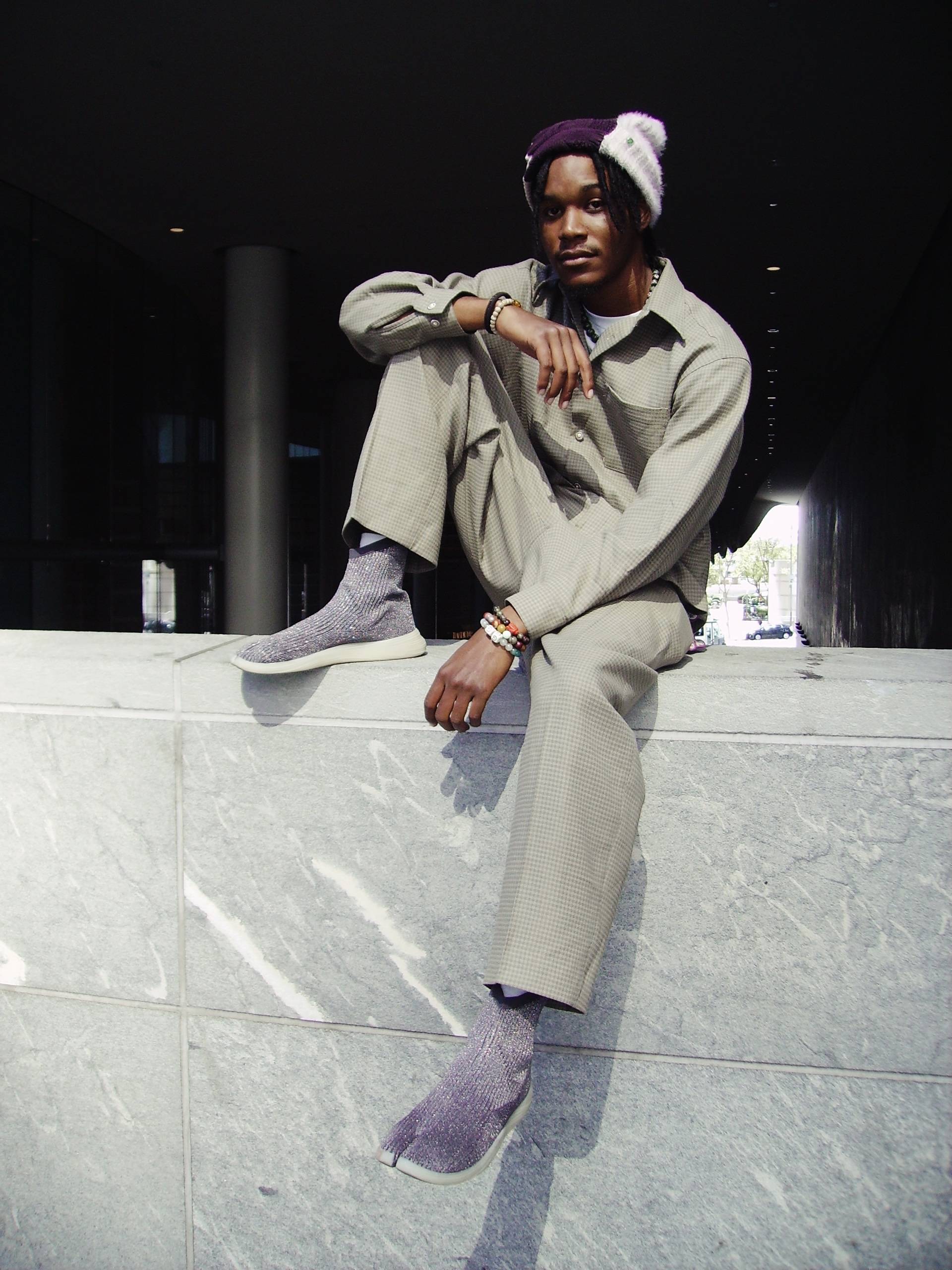 What does a typical day of creating look like for you?
GLENN: A typical day of creating for me involves beatmaking, photography and skateboarding. I'll go through loops and samples and try to find something that inspires me to make a song or just take down the idea.
DROK: We have our hands in a lot of different thing right now so our days are all over the place. I like to create really early in the day off the wake up before anything else can take my energy or late at night after the day has inspired me. Depending on the day I might be recording some music or maybe I'll cook up a few necklaces. Night time I'm in my notebook or on the computer trying to put something together wether it be a t shirt print or a video deck. Always have the notebook on me though!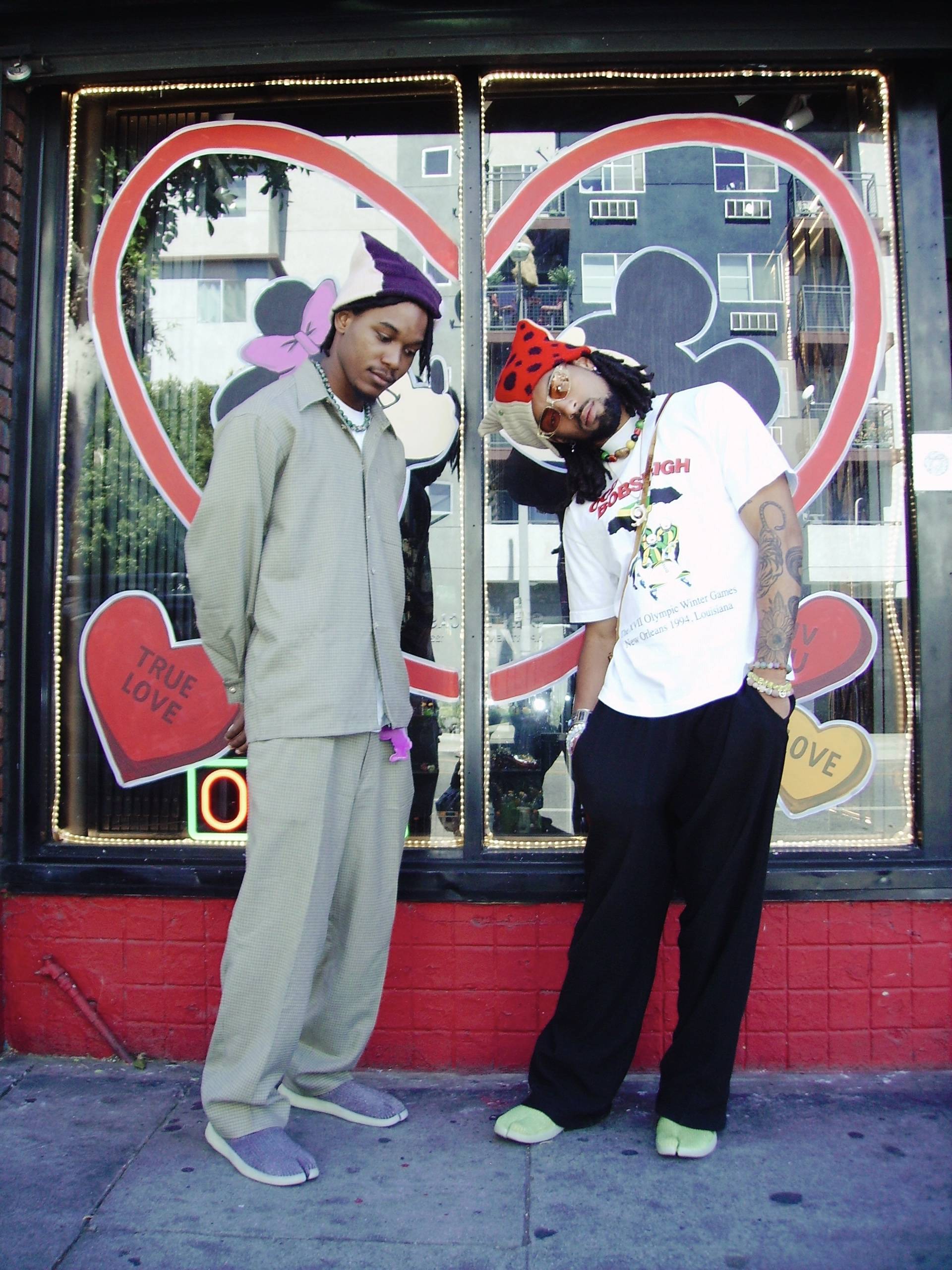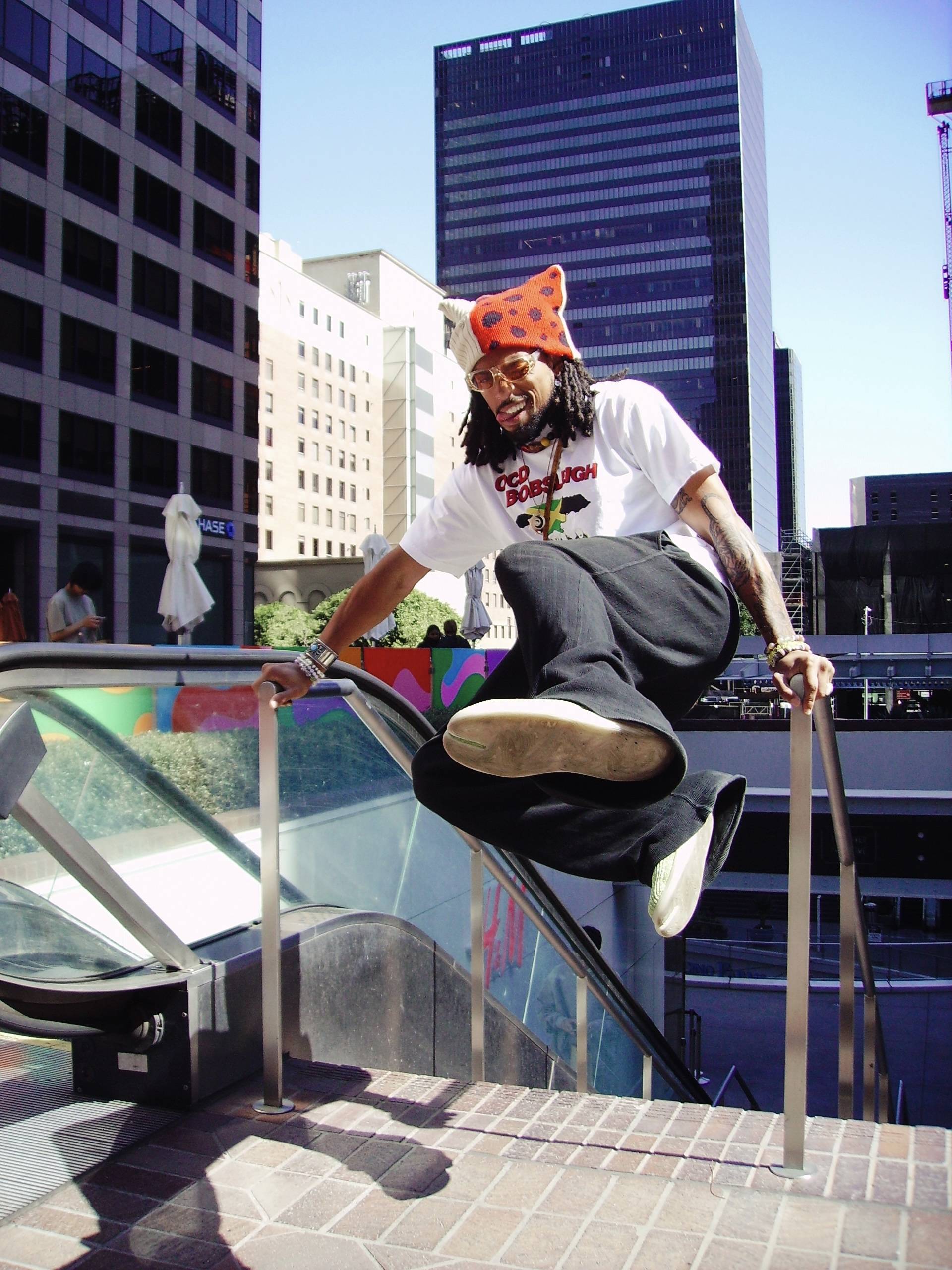 You moved to LA in November and already have such a firm grip on finding emerging designers; can you tell us about how you like to discover other emerging artists?

GLENN: We've met so many artists and designers through community building and outreach that we have been a part of. For example, our friends own a store in Echo Park called Genero Neutral, they host pop-up events frequently with some really talented creatives and it puts us in a position to connect with emerging designers and artists in our community.
DROK: In the most meta way of putting it we be outside. I take pride in the fact that we love talk to people and ask questions. We like to see new things, and we embrace people tryna create. So we have a way of attracting creatives to us as well. A lot of the brands we wear and rep are products of homies or just brands we just believe in. Finding and emerging brand to me is like following an athlete and any sport. You see the potential and you just follow the journey.
What's the last thing you bought that you're obsessed with?
GLENN: I recently purchased a Polaroid camera and I've been enjoying taking pictures and just documenting life. It allows me to take a step back and appreciate the moment. I bought the camera from a thrift store in New Jersey for $6. It's also satisfying to have the film develop on the spot and have the physical photo.
DROK: Of recent I've been obsessed with my dries van noten shades. I've been holding out for a minute on grabbing some frames but I finally pulled the trigger and now I can't take em off. Something about the rose lenses.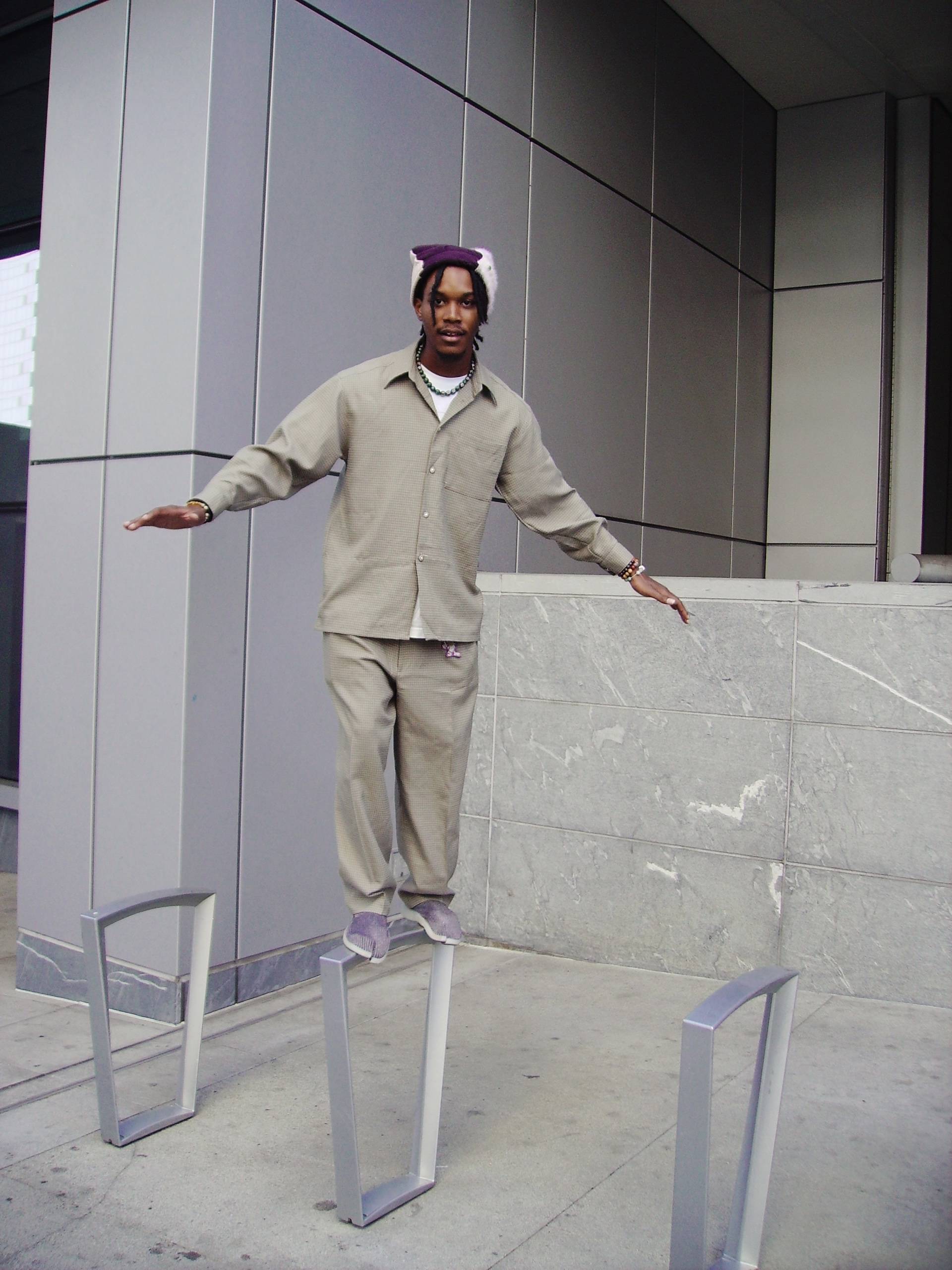 What is something often overlooked that you think completely changes the vibe of a look?
GLENN: I believe that accessorizing is key to changing the vibe of a look. Watches, rings, bracelets, and necklaces accentuate the style and give a look more individuality.
DROK: FIT FIT FIT. Fit changes everything! Crops, oversized, relaxed. The fit is a difference a piece and a pair of pants. I don't know if I overlooked that before but I definitely pay way more attention to it now.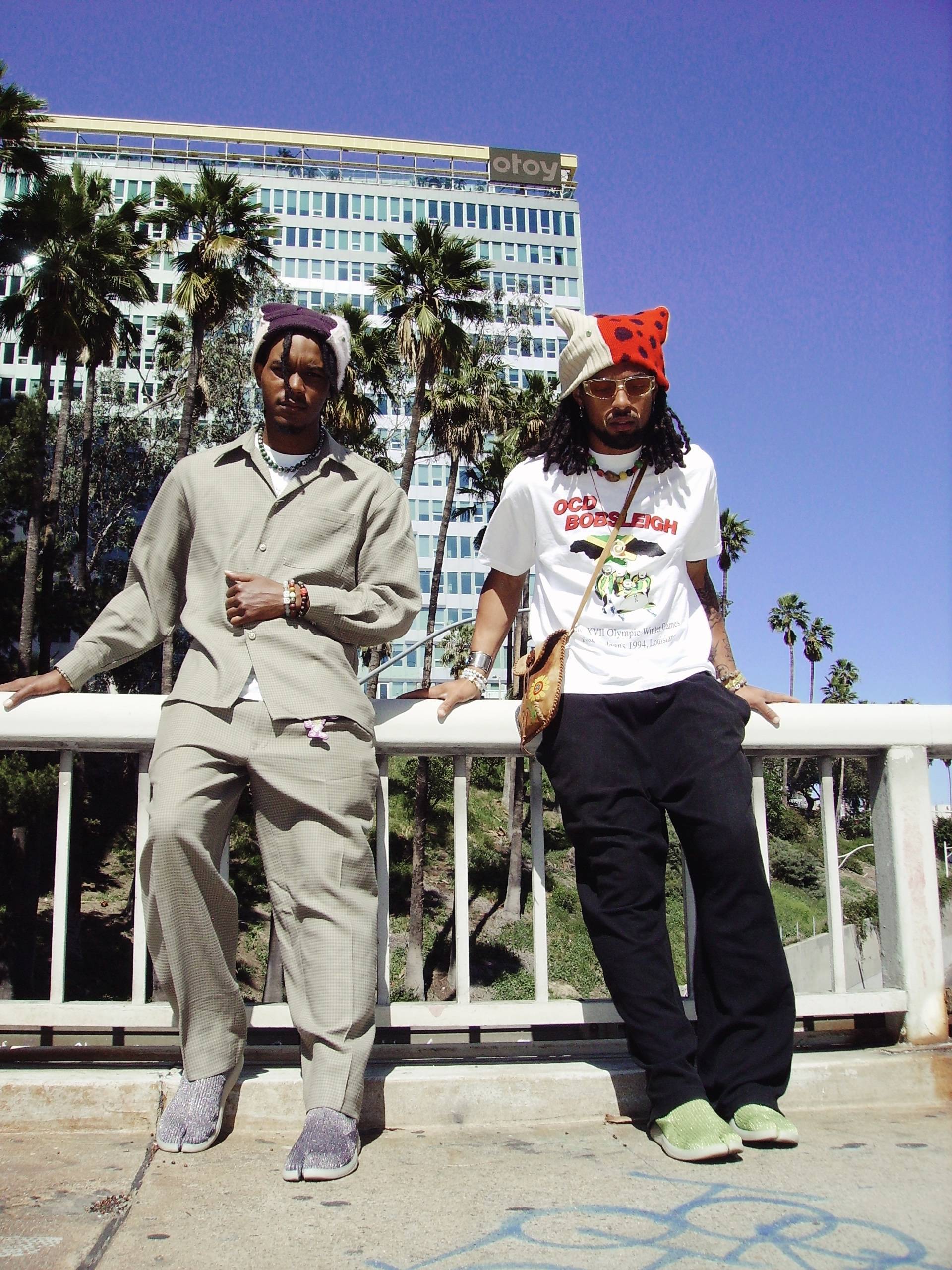 How can the ILYSM community support you?
GLENN: You can follow us on instagram to keep up with everything related to music, jewelry, and style and you can catch us in person at the black market flea in April!@glenn.grant_ @blackmarketflea
DROK: You can follow our design page @perception.333 our Jewelry page @phase.333 and my music @pimpfriedrice_ . Also go watch my new video "Honest" on YouTube!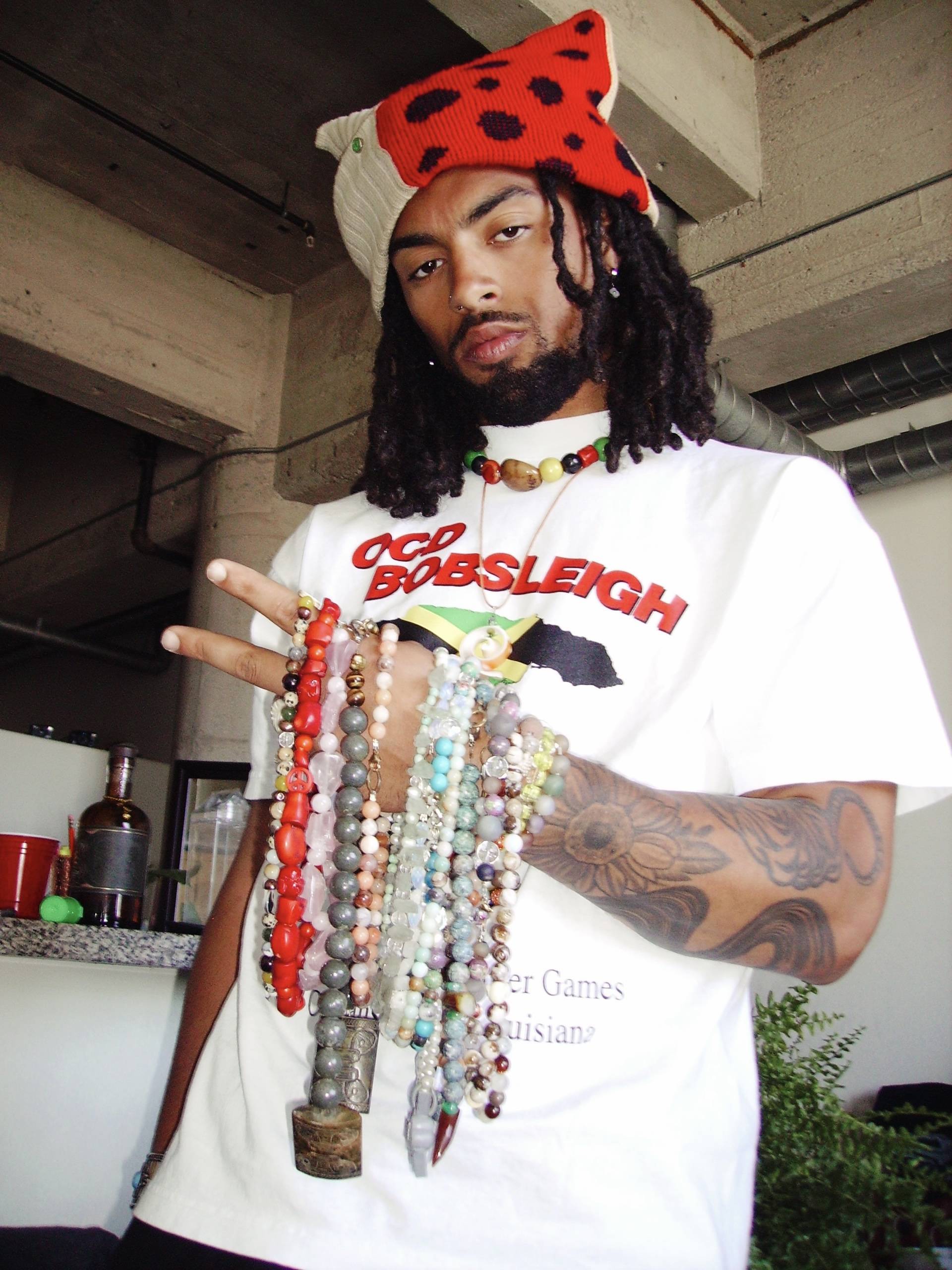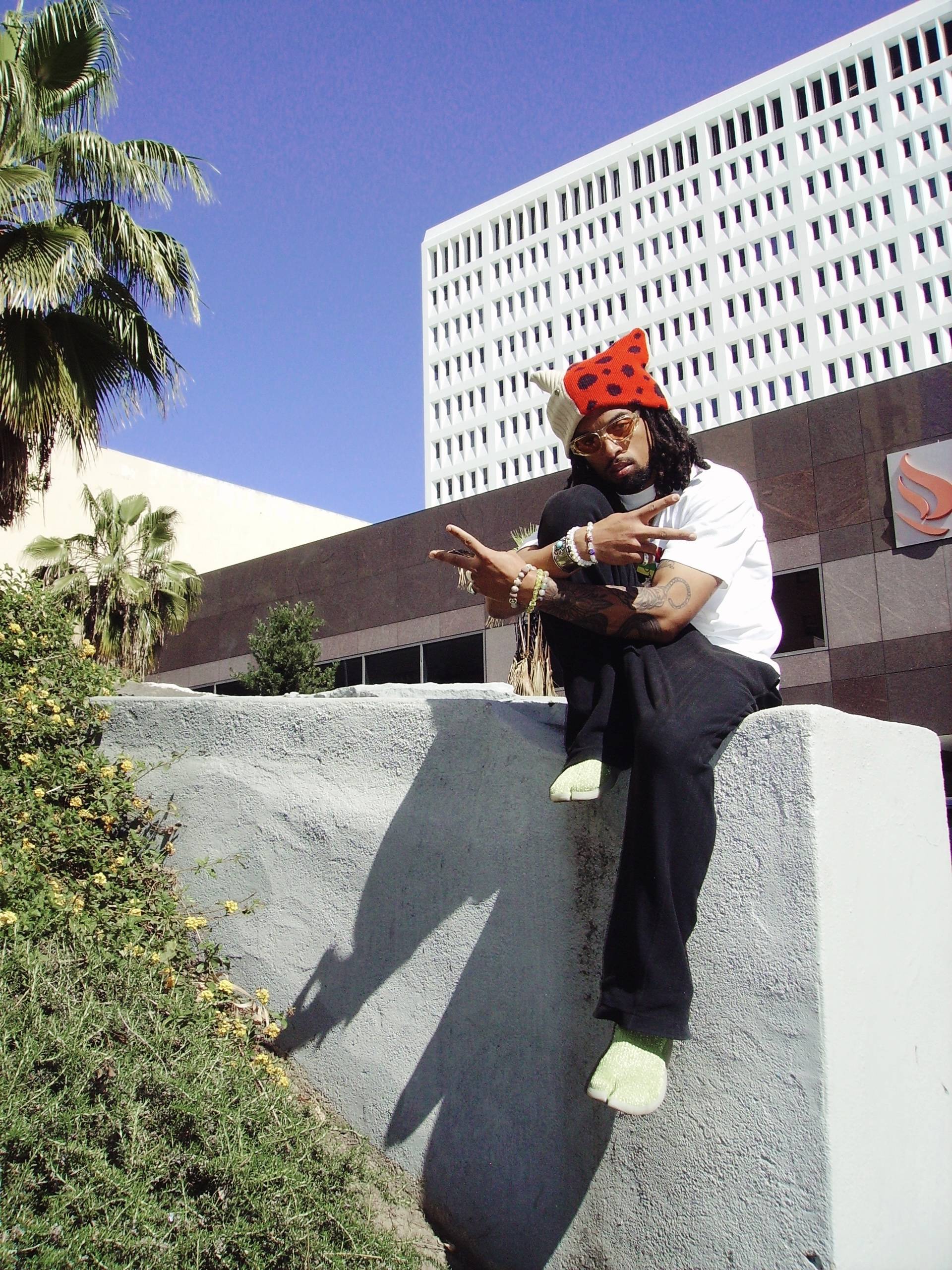 What are you currently in love with?
DROK: I'm in love with life right now, I'm living as I please and that's special to me cause it wasn't always like that. And life's not perfect but I love it.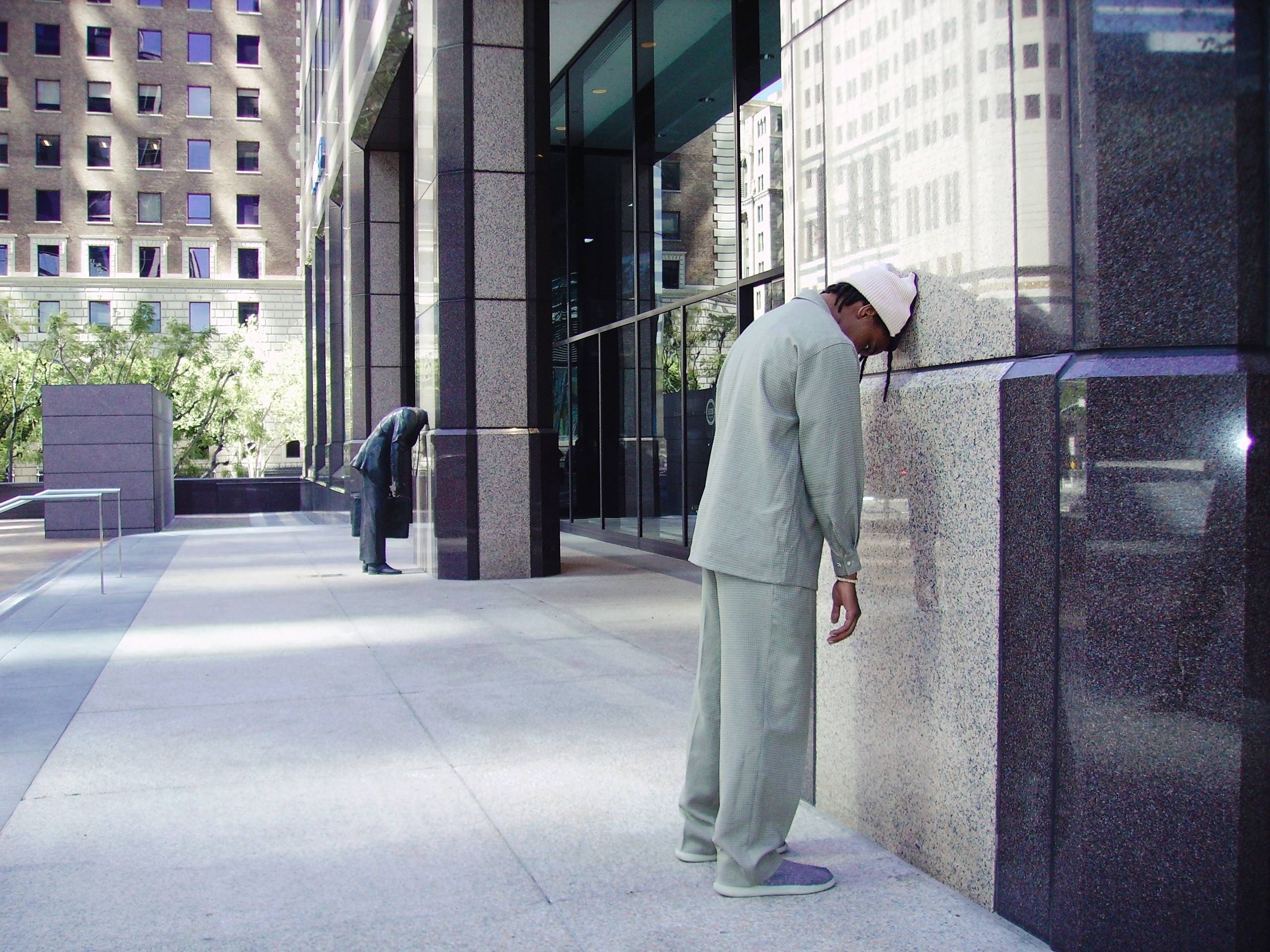 *This interview has been edited and condensed