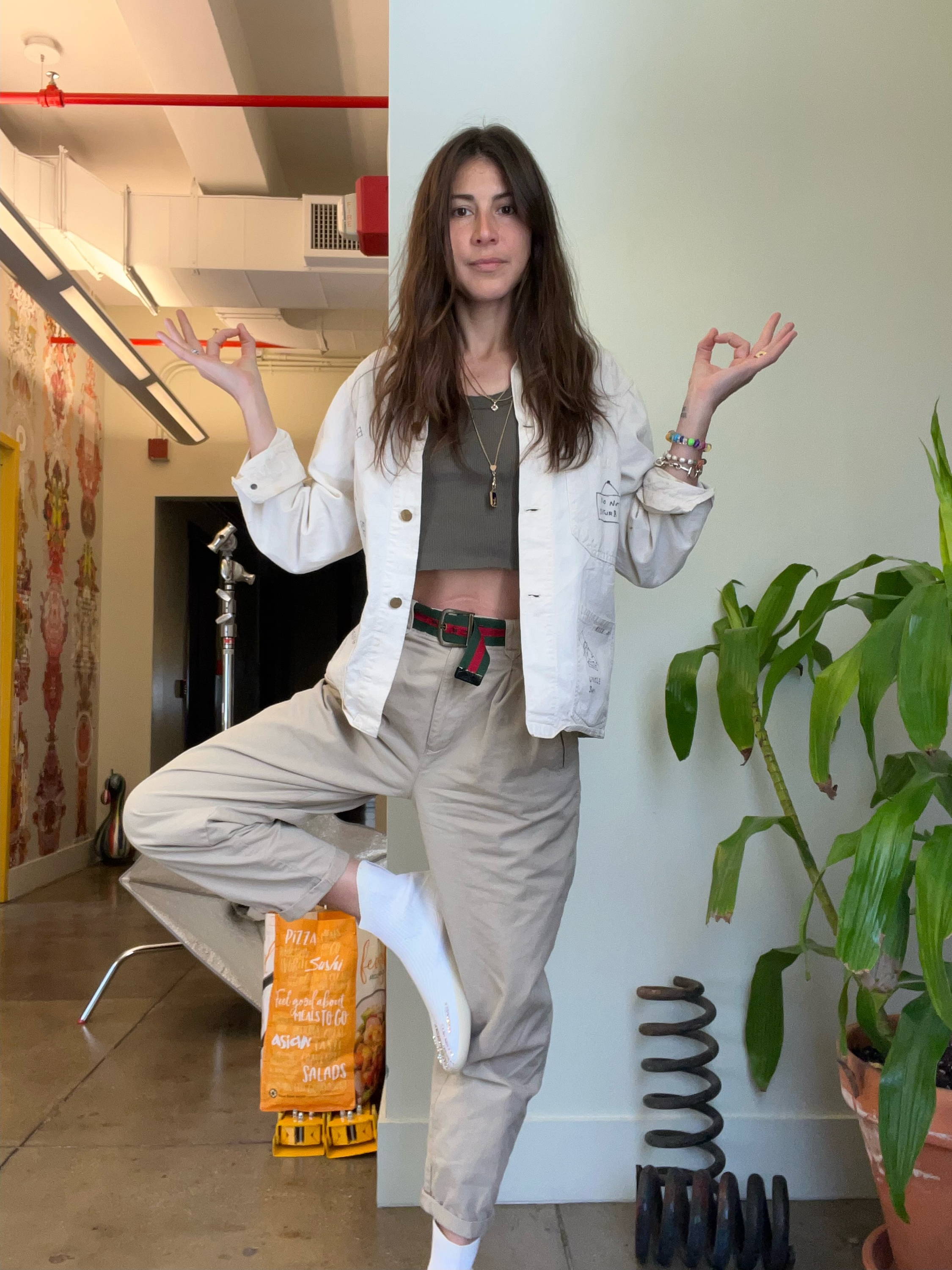 Do you remember an outfit from childhood that you were especially obsessed with?

Too many! In particular, a garment died peach cotton t-shirt and pant set featuring a pink quilted horse with a yarn mane (horse girl energy since day 1). My Mickey Mouse hoodie in pink and black with the iconic "ears" hood. Red corduroy overalls.
Is there anything you wish you still had from your middle school closet?

I know I had a Michael Jordan jersey that got lost somewhere in time. I also had these really amazing Candies heeled sneakers that I'd wear with capris and a sweater set. Now that you've triggered that memory, I'd really like to find the whole look.
What's your approach to breaking up a look?

I don't like anything looking too "perfect" — even if it's a suit or a coordinating set. Truthfully, I wish I understood my style more. It's very innate. I have a hard time deconstructing it.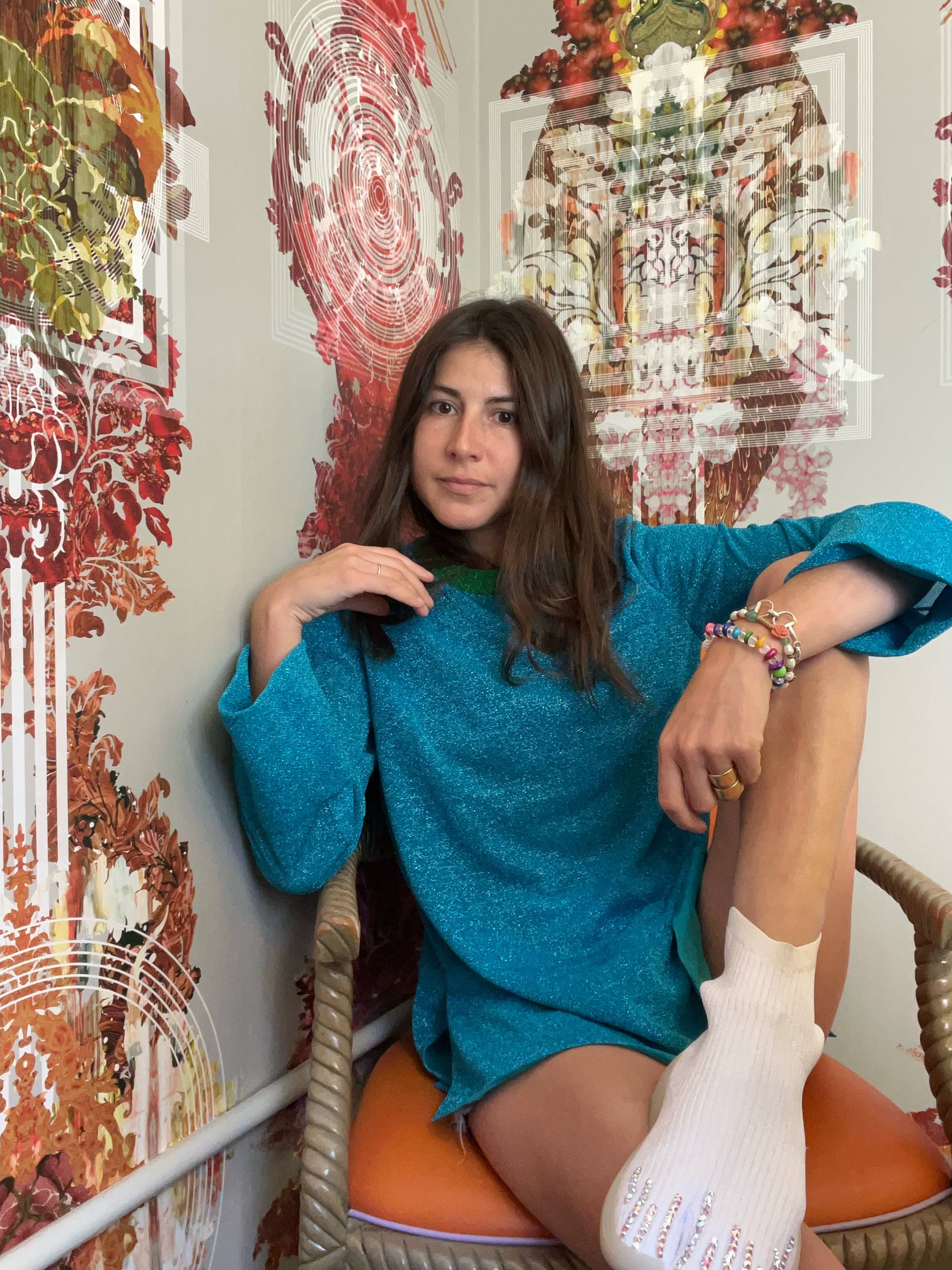 How do you approach collaboration working as a stylist? Has there been a time when a client didn't "see" the concept at first, but once they put on the look understood where you were taking the vision?

At the risk of sounding spineless, I always prioritize the client — so if they're not instantly feeling it, I'm pretty quick to move on. Confidence creates good energy. It's really all about a feeling, you know?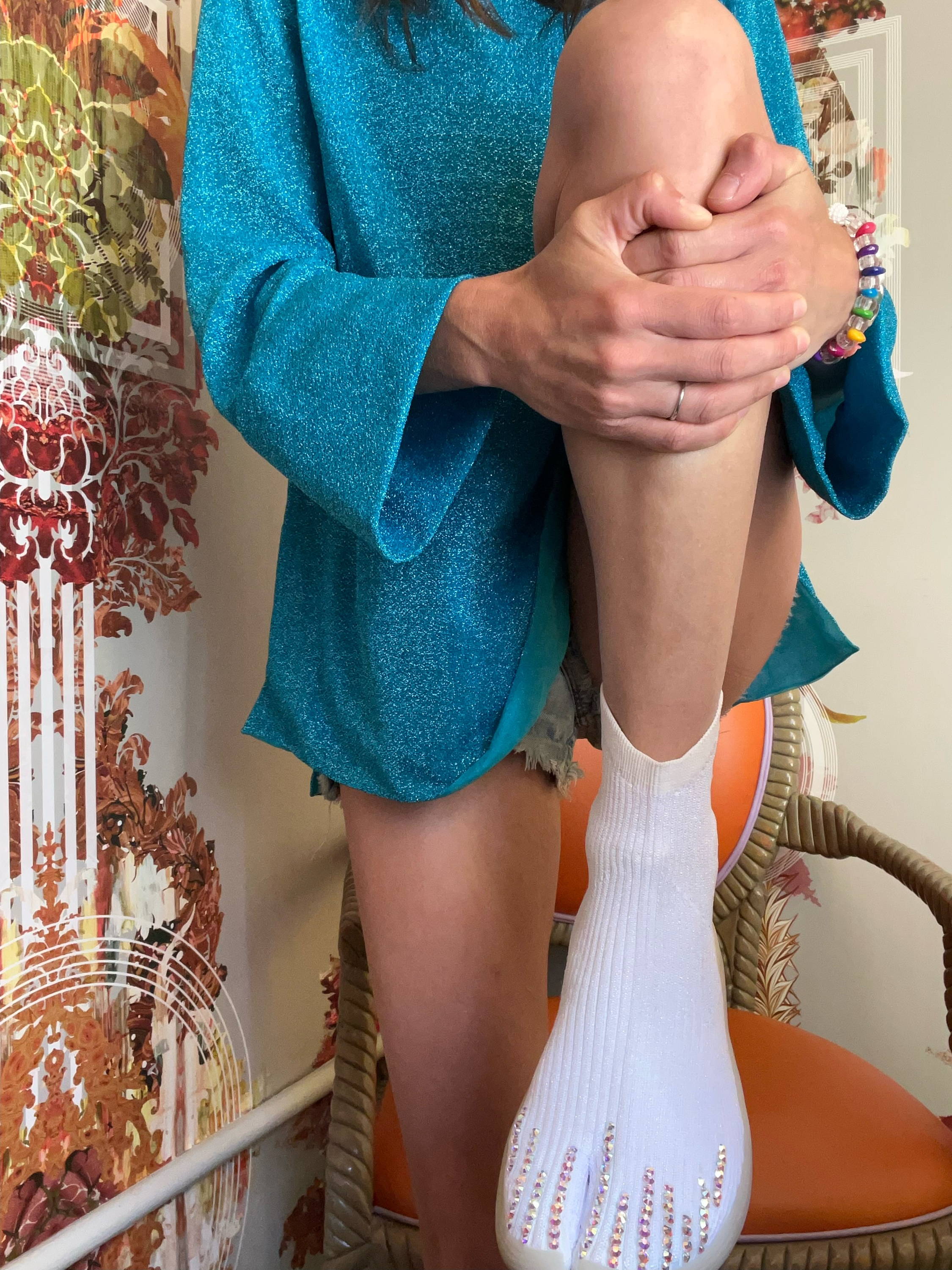 What are your favorite vintage stores?

Marlene Wetherell Vintage is my No.1 forever and always. Marlene has an incredible point of view and she's taught me so much about fashion history throughout the years! And she's 100% to blame for my YSL trouser/suit obsession. Selima Optique on Bond Street also has a secret little rack of incredible pieces — Alaïa, Saint Laurent, Hermes… In Williamsburg, Malin Landaeus for boots, slip dresses, sets. Amarcord always has a fun selection too. If you can't tell…I love an "IRL" shopping moment vs online!
How has your style evolved over the years? Any regrets in the trend department?

I've been dressing more or less the same for as long as I can remember. A little tomboy. A little 80s glam. A little 60s-70s preppy. A little boho. I will say, the 90s/early aughts thing has not been my thing, perse, though I do love a low-rise. And I won't call this a regret, because it did teach me the importance of having a good personality, but chopping off all of my hair right before high school was an interesting choice.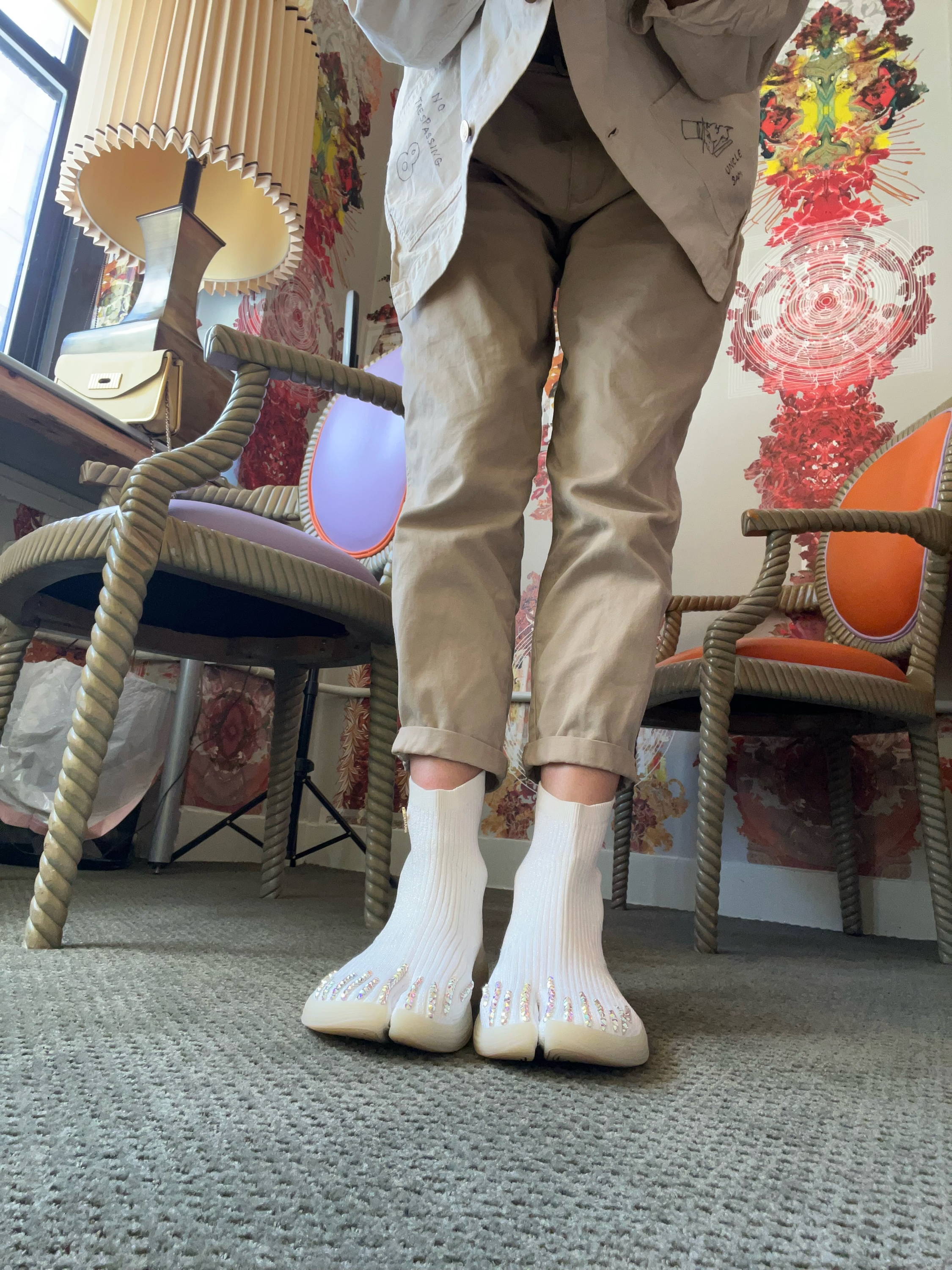 Have you noticed being drawn to certain colors lately?

I have! Someone actually pointed out to me the other day that I've been wearing lots of greens, yellows, and red. I also love teal.
How do you like your tabis? Did you always love them, or has your appreciation grown? Have you noticed any shift in your alignment when wearing a split toe shoe?

I was totally "on the fence" about Tabis. But then I wore yours and they were so comfortable and fun. They have this magical ability to make any look — from dresses to sweats — cool. I always feel like I'm in the matrix when I wear them and definitely feel compelled to do air kicks.
How can the ILYSM community support you or any causes that are important to you?

I'm vehemently against the carriage horses in NYC. While the vision is romantic, it's so incredibly unfair and hard on the animals and it breaks my heart that this still exists. Voters for Animal Rights is a great resource in general, but also specific to this cause.